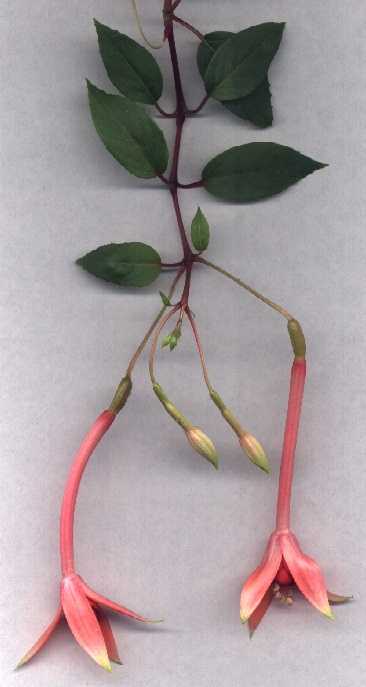 Big Slim

Big Slim Sloots 1994 NL O E roze bruinrood-rokerig
Big Slim - Sloots 1994 NL T S pink red-smoky

Ouders / parentage : 'WALZ Harp' x 'Lye's Unique'



Een fuchsiabloem die zijn naam eer aandoet - groot en slank. De plant zelf is echter ook lang en dun, en vertakt moeilijk, waardoor hij wat "mager" toont en vrij klein blijft. Hij houdt van een zonnig plekje.

A charming fuchsia that gives credit to its name.
The plant, an absolute trailer, tends to become too long and thin, it hardly makes any new branches.
It prefers a sunny spot.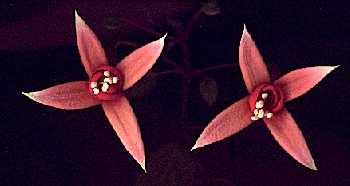 De m.i. mooie kleuren worden niet door iedereen gewaardeerd, maar over smaak valt niet te twisten

Not everybody agrees about the colours, but I like them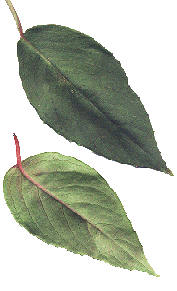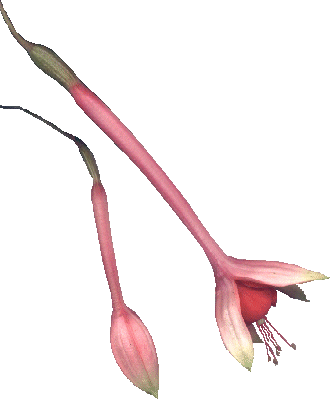 Grote planten op show 2006 en in open tuin in 2004 / Big plants on show 2006 and in open garden 2004