new 23-10-2004 : e-mail veredelaar / hybridizer's comment
Lydia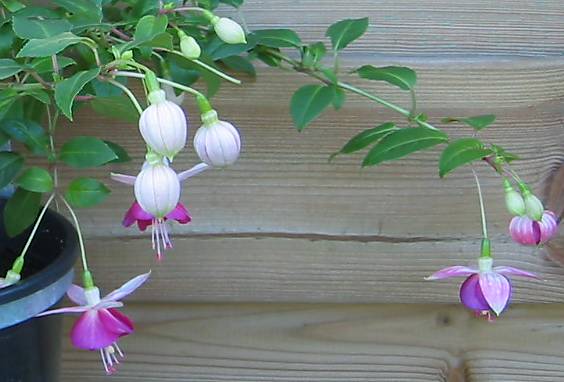 Lydia - Van den Brink 2005 NL O E groenwit/lichtroze purperviolet-basis wit / B S white purpleblue

Ouders / Parentage : 'Estelle Marie' x ?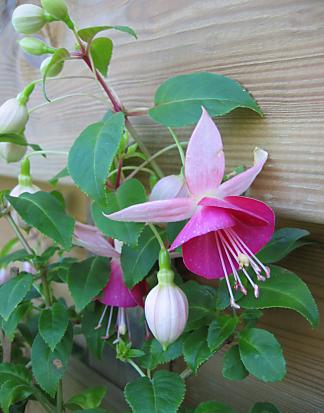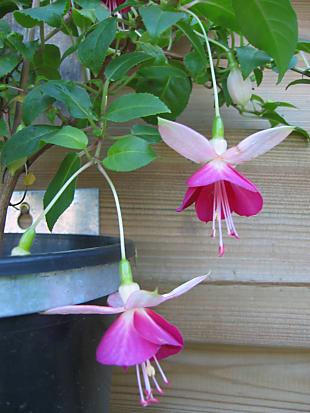 Kleine elegante wit/paarse fuchsia waarvan nergens iets van gegevens te vinden blijkt, ontbreekt ook in cultivarinventaris.
De naam trok mijn aandacht, want mijn zus heet Lydia.
A dainty little white/purple fuchsia about which nowhere any information could be found, it's not mentioned in the cultivarlist either.
The name drew my attention, my sister is called Lydia.
Foto's genomen op Open Tuindagen bij Kwekerij Spek te Heerde, 7 juli 2004.
Plant hing tussen allemaal nieuwe Nederlandse fuchsia's van 2003.
Helaas was er nog geen exemplaar te koop.

23-10-2004:
Veredelaar meldt zich en geeft informatie


Photos taken on the Gardenshow of Nursery Spek at Heerde,
7 July 2004.
Plant was situated among a group of new Dutch fuchsias from 2003.
To my regret not yet for sale.

23-10-2004:
Mail from hybridizer with information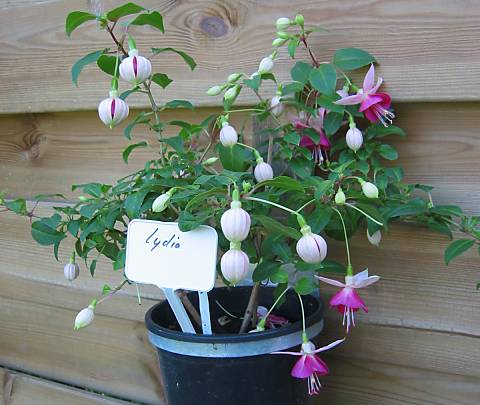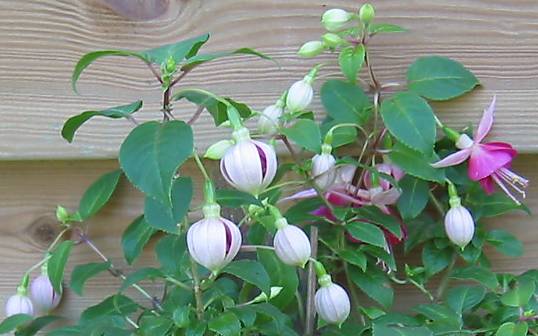 Heel mooie waswitte knoppen / Beautiful waxy white flowerbuds

Terug naar Fuchsia-reisje 2004 / Back to Fuchsia-trip 2004