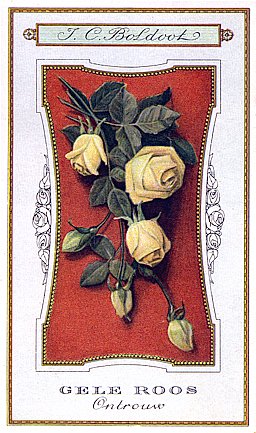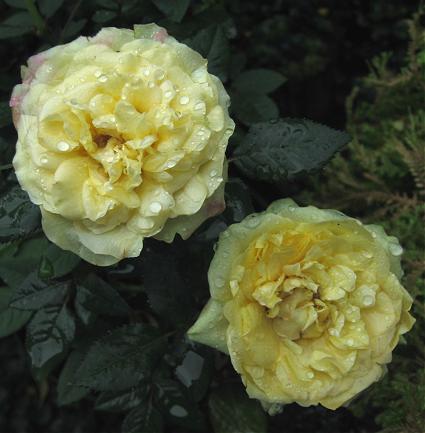 No. 8 - Gele roos - Yellow rose
Rosa hybr. (Rosaceae)


De gele roos wordt hier gepresenteerd als een symbool van ontrouw. De kleur geel wordt hier duidelijk weer als negatief ervaren, "de kleur van de haat".
In het Nederlandse gedicht dat ik heb gevonden trof ik deze associatie niet aan - het is overigens wel treurig van toon, en gaat over het levenseinde. De Engelse gedichten echter - drie in getal - gaan inderdaad alledrie over ontrouw, één zelfs over vrouwenmishandeling door een brute vent. Hoe mooi gele rozen ook zijn, de negatieve betekenis hangt er nog steeds aan...

Yellow rose, presented as a symbol of unfaithfulness - the meaning of the Dutch word "ontrouw". The three poems in English I found on the internet, linked below, are all about this subject indeed, the last one even about a scoundrel maltreating women. However beautiful yellow roses may be, the unfavourable meaning apparently still sticks to them...

Gedichten over gele rozen / Poems about yellow roses :

Verhandeling over gele rozen, met o.a. "Rozen, geel" van Nel Veerman (2000)

Rose On My Table - Noel Ang