Fuchsiafornuis / Cooker with fuchsia ornaments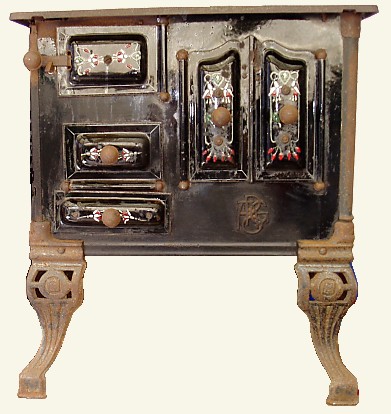 Commentaar van dhr. S. Zuidema :

"Deze kookkachel is onlangs aan mijn Fuchsialore verzameling toegevoegd.
Ik heb deze roestbult gekregen van de gebroeders De Vries uit Kollum.
Hij is zo'n 200 jaar oud. De maker of eventuele fabriek is onbekend, maar daar kom ik nog wel achter.
Comments from Mr. S. Zuidema :

"This antique cooker has been added to my fuchsialore collection lately.
I got this lump of rust from De Vries Bros. at Kollum.
It's about 200 years old, and it's unknown who made it or what factory it came from, but I'm sure I'll find out.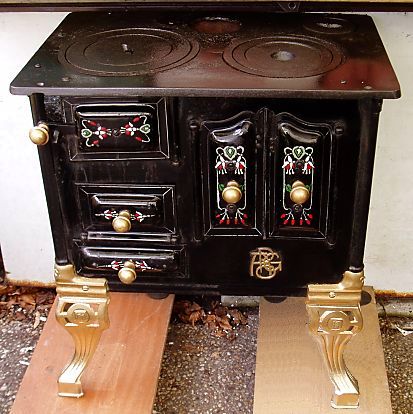 En hier staat hij dan, gerestaureerd door mijzelf.
Branden zal hij nooit meer, daarvoor is het binnenwerk teveel door de tand des tijds aangetast.
Maar als verzamelobject is hij voor mij waardevol."
And here it is, after I restored it myself.

It will never burn again, the inside has been corroded too much, but as a collector's item it is of great value to me."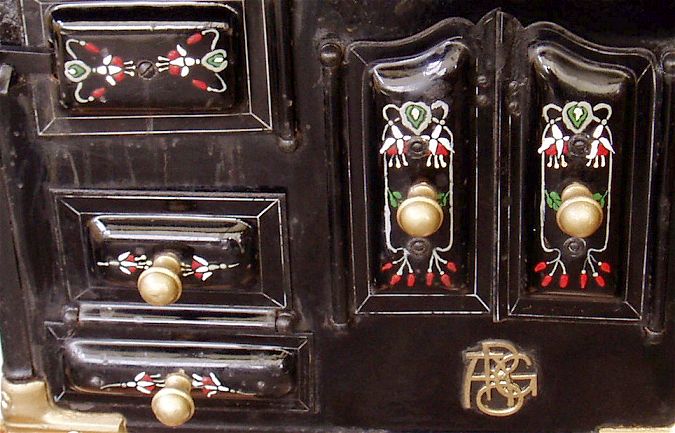 Detail van de ornamenten / Detail of the ornaments