Anjo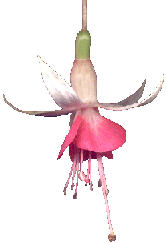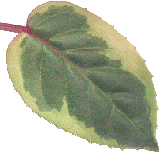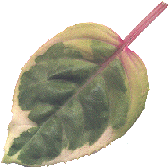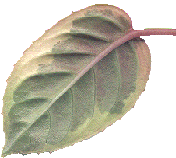 Anjo - Heessen 1989 NL O E crème rozerood / B S cream pinkred

Ouders onbekend / Parentage unknown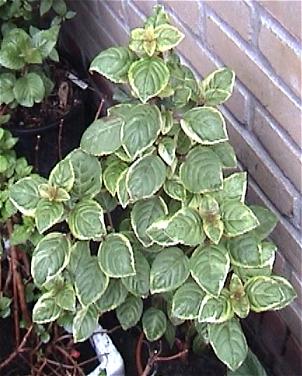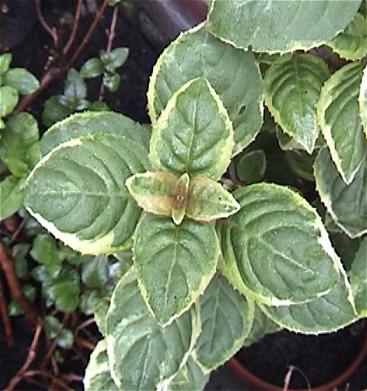 Deze bontbladige plant is een verloping of "sport" van de niet-bontbladige 'Anton Schreuder'
(Steevens 1974 NL O HD crème rozerood), maar hiermee houdt het verder op, want ook van die plant is de afkomst onbekend.
'Anjo' is een prachtige plant als ze groeien en bloeien wil - hetgeen soms, maar lang niet altijd het geval is, en onduidelijk waarom of waarom niet. In 2000 (overigens niet een ideale fuchsiazomer, te koud en te nat) had ik 2 Anjo-stekken de winter doorgesleept, en één ervan verkwijnde gedurende het voorjaar, terwijl de andere alle andere winterstekken boven 't hoofd groeide, en een prachtig gevormd, zelfvertakkend struikje werd dat ook al vroeg ging bloeien, met klassiek gevormde, enkele bloemen met waswitte kelk en kersrode kroon. Zij stond in de schaduw, maar deed het daar bijzonder goed. Helaas bleken in 't late najaar de wortels van deze potplant ernstig beschadigd door snuitkeverlarven; ik gaf de plant nieuwe grond en ze overleefde, er kwam weer nieuw blad aan. Deze zomer echter verschijnt er geen bloemetje, en ook de 3 stekken die ik ervan heb bloeien niet.

This variegated plant is a "sport" of the non-variegated 'Anton Schreuder' (Steevens 1974 NL B SD cream pinkred), but further we don't know anything about its background, for also that plant is of unknown descent.
'Anjo' is a splendid plant if she's willing to grow and flower - which sometimes is, but sometimes is not the case, for unknown reasons.
In 2000 (not an ideal fuchsia-summer, too cold and too wet) I had dragged 2 Anjo-cuttings through the winter, and one of them withered away while the other one grew into a lovely big plant, perfectly shaped and self-branching, bearing flowers very soon - classically shaped, with a waxy-white calyx and a cherry-red single corolla. It stood in the shade, where it proved very happy. But in late autumn, alas, the roots of this potplant proved to be severely damaged by vineweevil-grubs. I gave the plant new pottingsoil and it survived, new foliage appeared. This summer, however, no flowers appear, neither on the 3 cuttings I took last autumn.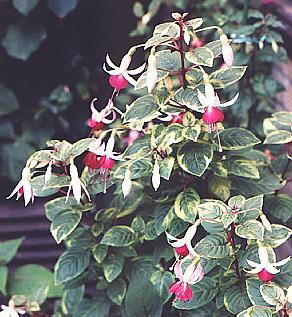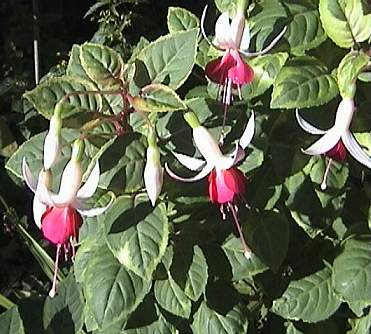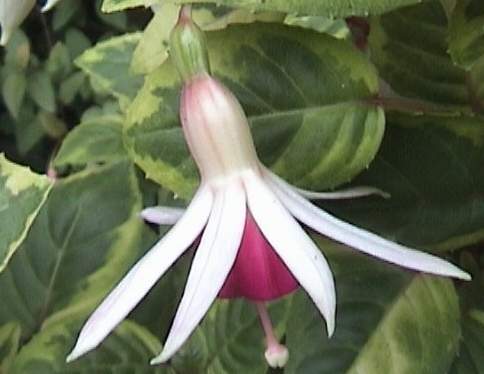 De bloemen van deze plant zijn geneigd tot meerdeligheid; deze heeft wel 7 kelkbladen.
The flowers of this plant incline to have more than 4 sepals - this one has seven.