Gloriant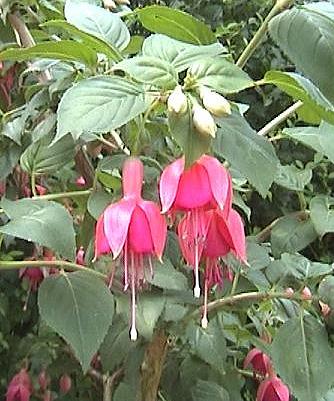 Gloriant - Brouwer 1986 NL O E roze oranjeroze / B S pink orangepink

Ouders / Parentage: 'Florentina' x 'Golden Glow'


Foto's genomen op de Fuchsiashow te Rijs, 31 juli 2001.
De bloemen op de foto rechts zijn wat slap van de warmte.

Photos from the Fuchsiashow at Rijs, 31 July 2001.
The flowers in the picture on the right suffer from the heat, that's why their sepals hang down.