Quasar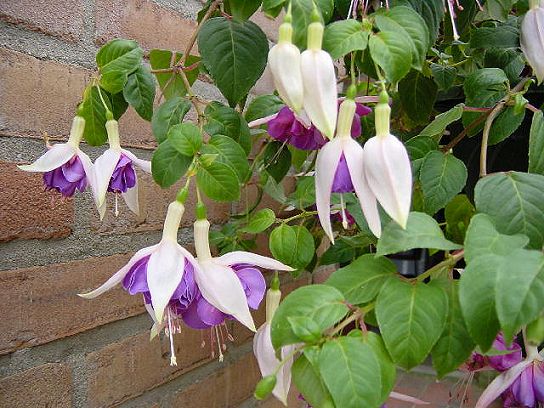 Quasar Walker 1974 USA H D wit rozelila->roze / B/T D white pinklilac->pink

Ouders onbekend / Parentage unknown




De hanger Quasar heeft zeer grote dubbele bloemen, wit met lila. Zelf heb ik 'm niet,
deze mooie foto's werden me toegestuurd door Ivon Djorinska (Breda, NB) in oktober 2001.

Quasar is a trailing plant with big double flowers, white & mauve. This one isn't mine,
the photos were sent to me by Ivon Djorinska (Breda, NL) in October 2001.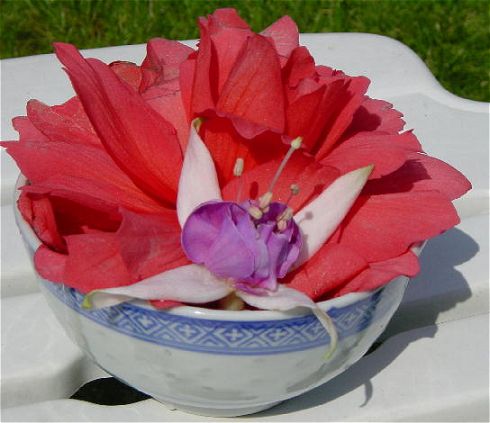 Compositie met bloem van Knolbegonia / Phantasy with flower of tuberous Begonia

Hier nog een heel mooie hangmand met Quasar / See here a big basket with Quasar