Welsh Dragon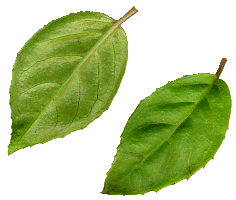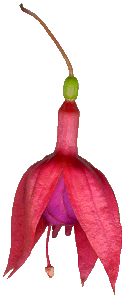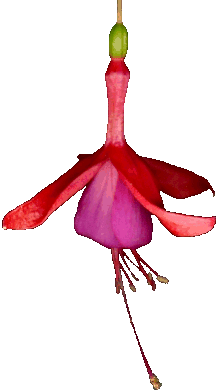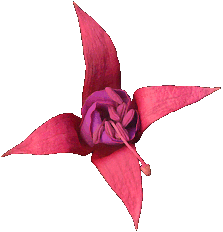 Welsh Dragon - Baker 1970 GB HH D rozerood lichtpaarsroze-basis rood / B/T D pinkred l.purple-pinkred

Ouders onbekend / Parentage unknown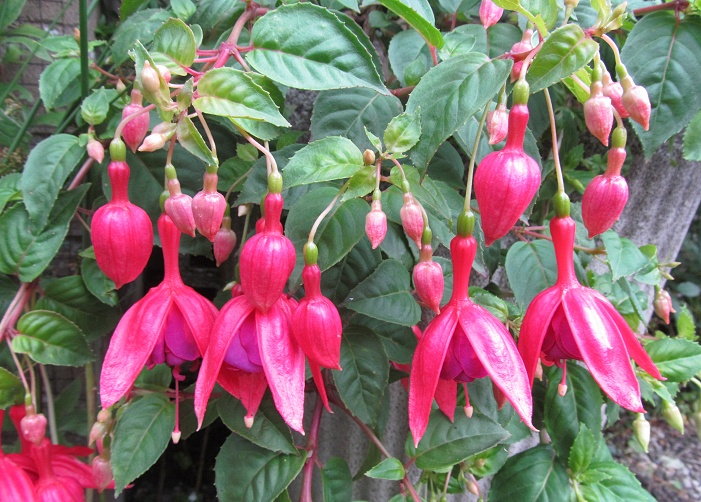 'Welsh Dragon' is in Nederland niet zo'n heel bekende fuchsia, voor zover ik weet. Maar ik trof hem toevallig een keer bij de aangeleverde planten bij de voorjaarsvergadering, in 2010, en had 'm ook al eens op een website gezien, vooral de vorm met de lange buis sprak me wel aan.
Van de kleur echter zou ik hebben verwacht, dat die veel dieper rood zou zijn, vanwege de naam. Ik zou eerder een kleurstelling als van bijv. 'Marinka' hebben verwacht.
In the Netherlands 'Welsh Dragon' isn't a very well-known fuchsia, as far as I know. But I saw it on a Welsh fuchsia website once, and the shape with the long tube appealed to me. To my surprise I could buy it at the Spring meeting of our branch of the Dutch Fuchsia Society, in 2010.
It's beautiful, but because of its name I would have expected its colours more deeply red, like e.g. 'Marinka'.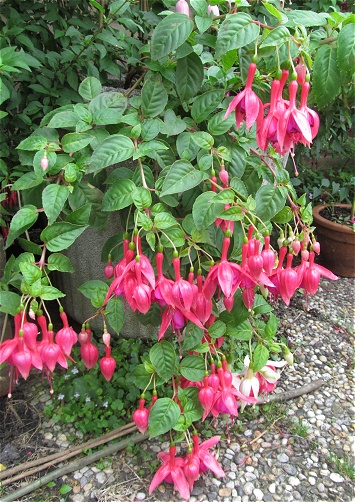 Een rijke bloei in een bloembak in 2016 / Profuse bloom in a flower box in 2016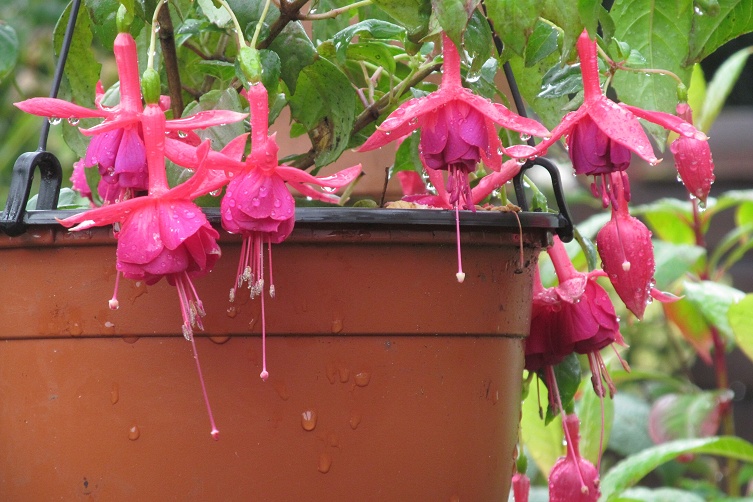 De bloei viel ook in 2017 niet tegen, ondanks perioden met al te veel regen; het was de beste fuchsia van een teleurstellend seizoen.
In 2017 its flowering was pretty good as well, in spite of periods with too much rain; in fact my best fuchsia in a disappointing year.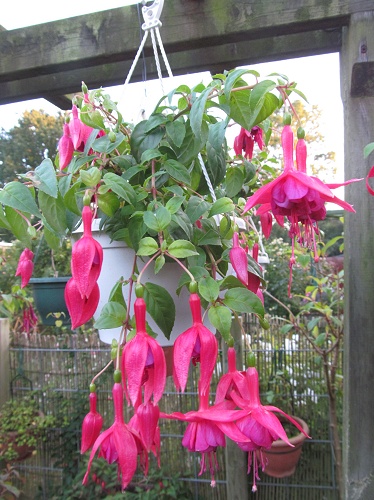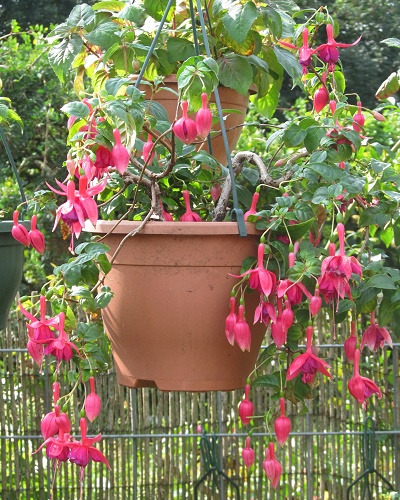 Hierboven 'Welsh Dragon' aan de pergola, in 2015 en 2017.
In de winterberging zowel in de pot als onder de turfmolm goed te bewaren, voor zover ik heb ervaren.
Above 'Welsh Dragon' on my pergola, in 2015 and 2017.
In winterstorage it survives in the pot as well as under peat-litter, I experienced.