Lenteroos - Lenten rose - Helleborus orientalis hybr.
(Ranunculaceae)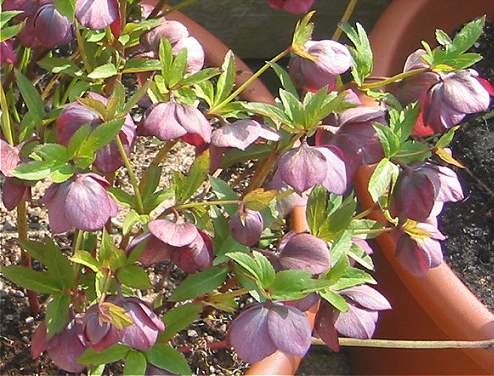 Twee purperbloeiende planten uit één bak, duidelijk verschillend van kleur
Two plants in the same flowerbox, in different shades of purple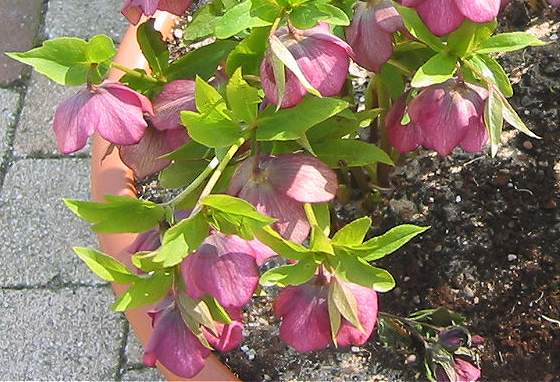 Er zijn veel nuances in de kleur van de purperen exemplaren.
Ze variëren van bijna rose (hierboven) tot bijna zwart (hieronder).

The purple Hellebores vary from almost pink (right above) to almost black (below).