Obione - Sea purslane(?) - Halimione portulacoides (Chenopodiaceae)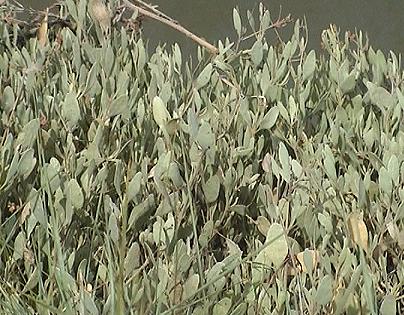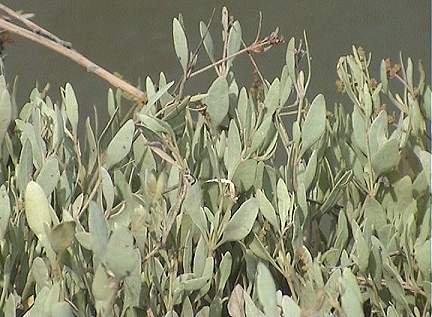 Obione in de Vendée (W. Frankrijk). Op het bord hieronder staat ook een Nederlandse naam, nl. strandkeilmelde. Ik kan 'm helaas in geen enkel plantenboek vinden.
Obione in the Vendée (W. France). The English name I picked from the sign below - I hope it's right.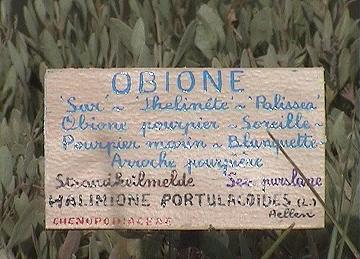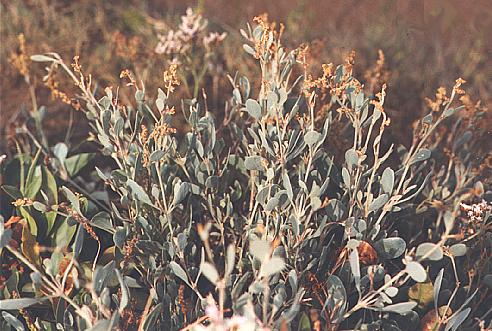 Obione op Texel, eind augustus 1983. Deze bloeit ook nog.
Obione on Texel, the southmost Frisian island, by the end of August in 1983. These are in flower.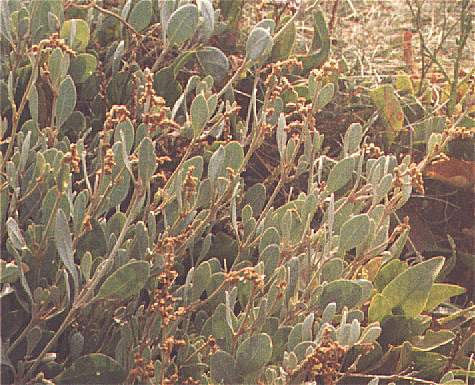 Bloeiende obione (Texel, aug. 1983), hieronder in combinatie met Lamsoor (Limonium vulgare).
Flowering obione (Texel, August 1983), below in combination with Limonium vulgare.