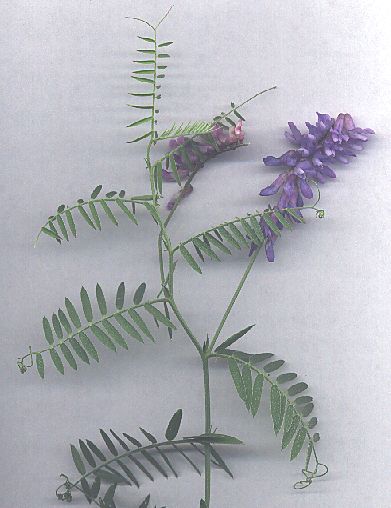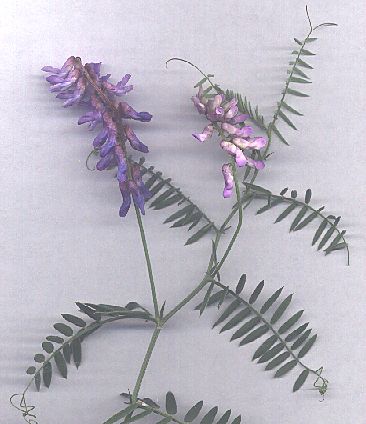 Vogelwikke - Tufted vetch (Vicia cracca - Papilionaceae)

Vogelwikke is een vrij algemene plant in wegbermen e.d., die zich met rankjes aan het hoge gras e.a. planten vasthecht. De blauwe bloemen bloeien van mei tot augustus, waarna lange zwarte peultjes verschijnen. Soms kan het in plantsoenen zelfs min of meer een plaag worden, als het de aangeplante struiken overwoekert.

Tufted vetch is a rather common plant along roadsides, attaching itself to adjacent plants with its tendrils. It is decorative among the grass, with its fine blue flowers (May-Aug.), but it sometimes occurs more or less as a pest in ornamental grounds, growing over shrubs. The flowers are followed by long black pods.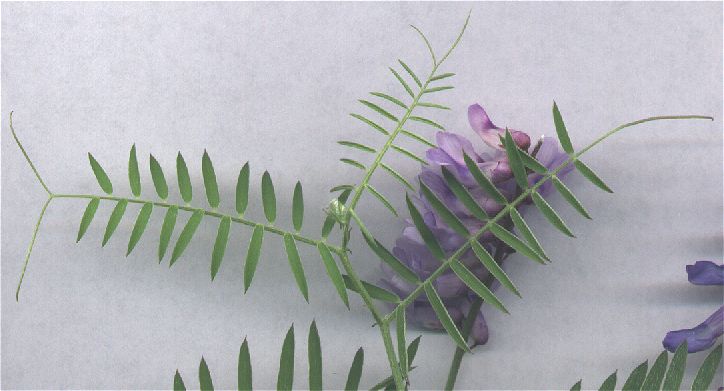 Gevorkte hechtrankjes aan de samengestelde bladeren / Forked tendrils on compound leaves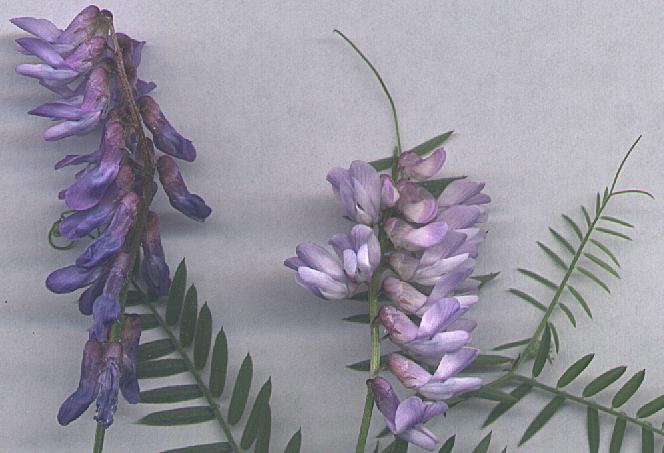 Bloemen oud en jong (vergroting 2½ x) / Flowers old and newly opened (2½ x enlarged)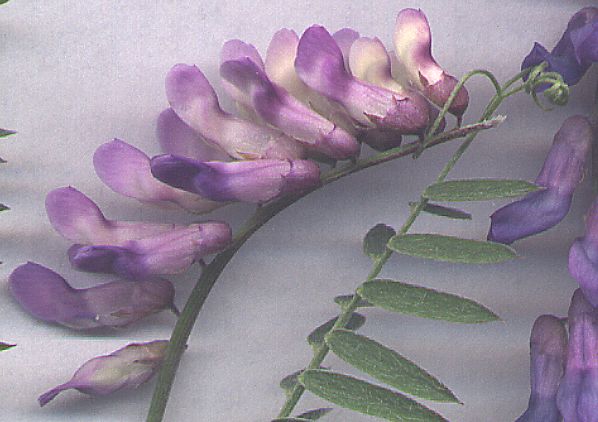 Knop (5 x vergroot) / Bud (5 x enlarged)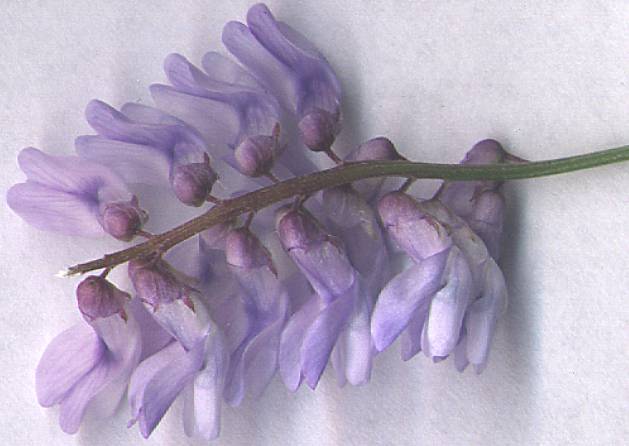 Achterkant bloeiwijze (5 x vergroot) / Back of flowers (5 x enlarged)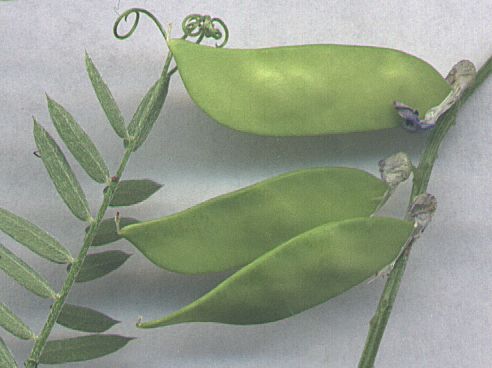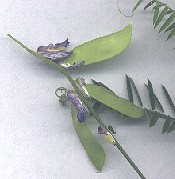 Peultjes, nog niet rijp, 4x vergroot + ware grootte / Pods, not yet ripe, 4x enlarged + real size