Gele Helmbloem - Yellow Corydalis - Corydalis lutea (Fumariaceae/Papaveraceae)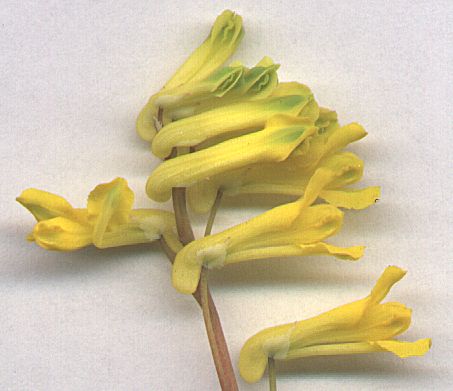 Bloeit in mei/juni.
Overblijvend kruid, in tuinen aangeplant.
Lijkt heel veel op de
geelwitte helmbloem, maar de bloem is geheel geel.
Het blad heeft geen blauwgroen waas zoals van de geelwitte helmbloem.

Flowers in May and June.
Perennial, cultivated in gardens.
It's very much like Yellow-white Corydalis (Corydalis ochroleuca), but has totally yellow flowers, and the foliage hasn't got the blue-green hue of C. ochroleuca.



Bloemen 4 x vergroot
Flowers 4 x enlarged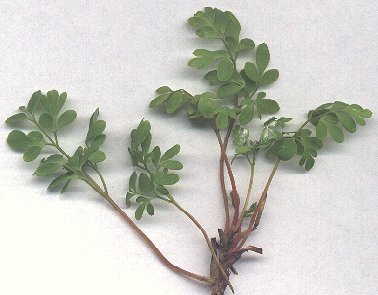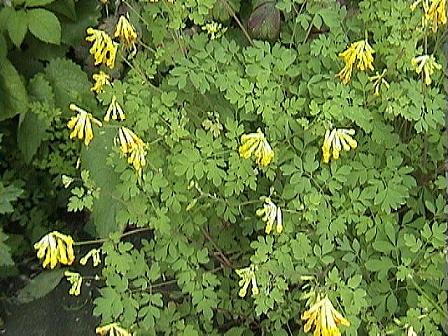 Zo groeit de plant in de tuin

The plant growing in the garden