Miss California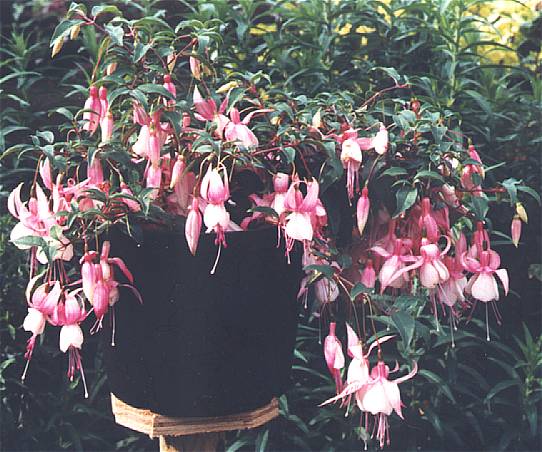 Miss California - Hodges 1950 USA (AFS 71) HH HD L.roze L.roze-basis roze / B/T SD pink white-bas. pink

Ouders / Parentage: onbekend / unknown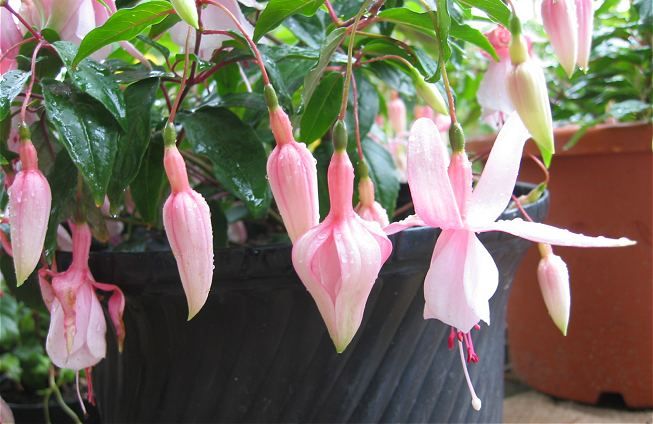 Foto's genomen op de Mini-Fuchsiashow te Beetsterzwaag, 10 augustus 2006.
Dit was de extra wedstrijd-plant die door kwekerij "Het Purperklokje" te Boelenslaan werd uitgereikt.

Photos from the Mini-Fuchsiashow at Beetsterzwaag, 10 August 2006
This was the extra contest-plant given out by nursery "Het Purperklokje" at Boelenslaan.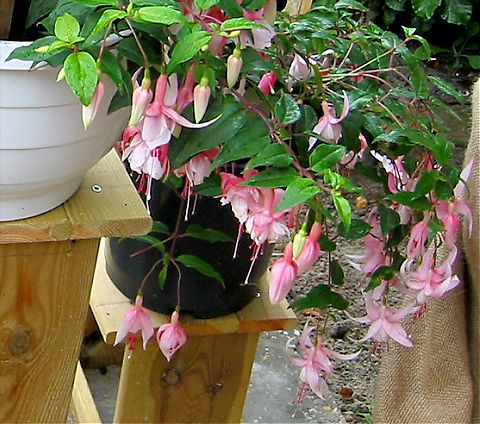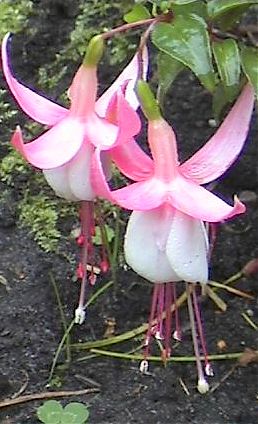 Linksboven een rijkbloeiend exemplaar, rechtsboven een detail van de bloemen.
Hieronder de wedstrijdplanten van beide soorten bij elkaar gezet op de show, niet allemaal even bloemrijk.

Above-left a free-flowering plant, on the right a detail of the flowers.
Below the contest-plants of 2 kinds put together; not all of them rich in bloom...