Mrs. W. Rundle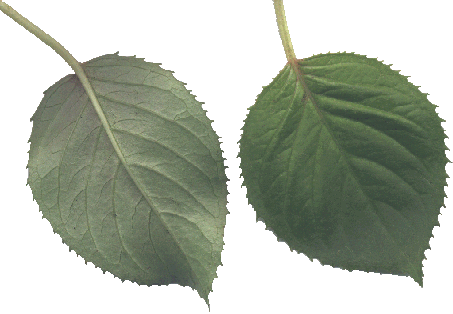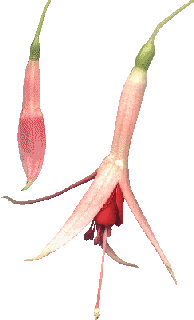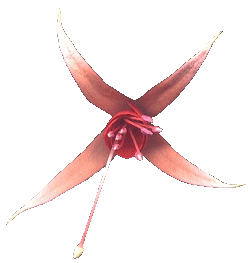 Mrs. W. Rundle - Rundle 1883 UK HH E lichtroze-top lichtgroen oranjerood-basis oranje / B/T S l.pink orangered

Ouders / Parentage : 'Earl of Beaconsfield' (1878) x 'Lady Heytesbury' (1866)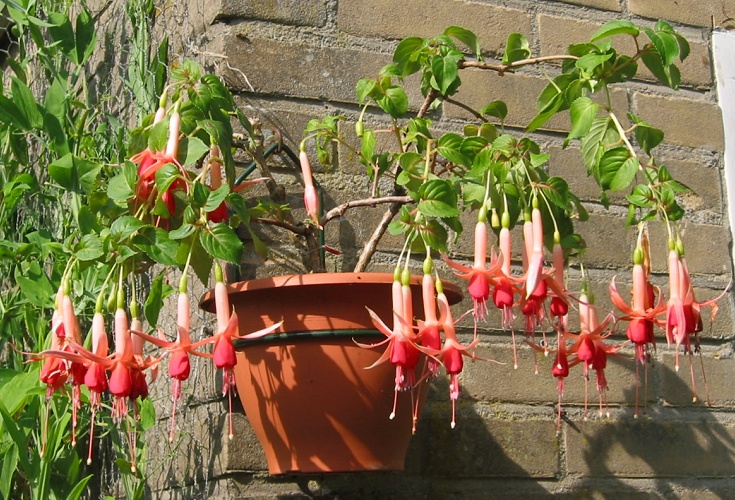 'Mrs. W. Rundle' staat beschreven als halfhanger, maar voor zover ik haar ken is ze een uitgesproken hanger en in 't geheel niet opgaand. Ik heb deze cultivar al vanaf 1989, wel af en toe opnieuw gestekt.
Hoewel de nieuwe cultivarlijst van de NKvF (heden 2017) zegt dat deze plant van 1953 is, kan dit niet waar zijn.
Het jaar 1883, in de lijst van 2011 nog vermeld, is juist - in het verslag van de Oldest Nursery van de oprichtster van de British Fuchsia Society Mrs. Margaret Slater's broer Rev. Dr.H.A.Brown wordt deze plant met haar uitgesproken Engelse naam ook al genoemd in een lijstje uit 1929.
'Mrs. W. Rundle' is registered as a bush/trailer, but as far as I can see she is completely a trailing fuchsia, I can't imagine her growing upright. I've had this plant since 1989 already.
Although the new cultivarlist of the Dutch Fuchsia Society (NKvF) tells us since 2015 that the plant is from 1953, this cannot be true.
The year 1883, still mentioned in the list of 2011, is right - the story about the Oldest Nursery by Rev. Dr.H.A.Brown, the brother of the BFS President Mrs. Margaret Slater, already names this plant in a list from 1929.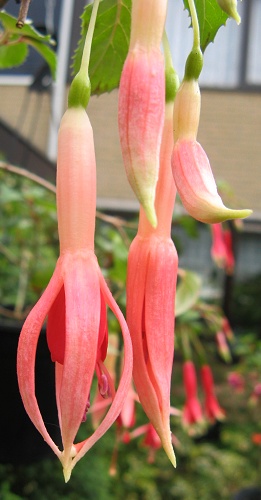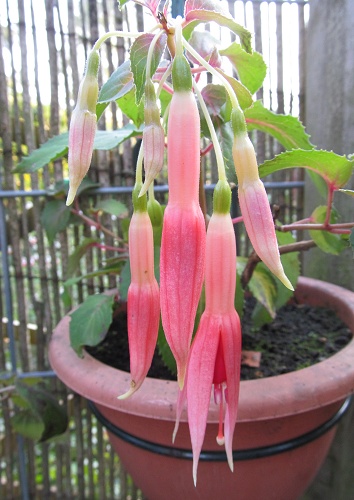 Detail van knoppen en bloemen in 2007 (links) en in de regen in 2015 / Detail of buds and flowers in 2007 (left) and in the rain in 2015


| | | |
| --- | --- | --- |
| 'Mrs. W. Rundle' is al een oude cultivar, maar nog heel vitaal, en in een vaasje water makkelijk te stekken. Inkuilen gaat ook meestal goed. In de zomer van 2017 heeft ze maar heel spaarzaam gebloeid, maar dit was over 't geheel geen beste fuchsiazomer, de meeste planten kwamen niet of veel te laat in bloei, toen het mooie zomerweer al helemaal voorbij was. | | 'Mrs. W. Rundle' is an old cultivar already, but still vital enough to make good cuttings that root easily in a vase of water. Putting it under peatlitter in winter mostly is successful. In the summer of 2017 its flowering wasn't very good, but most fuchsias didn't have flowers at all or came into bloom too late, when the weather had turned to cold autumn already. |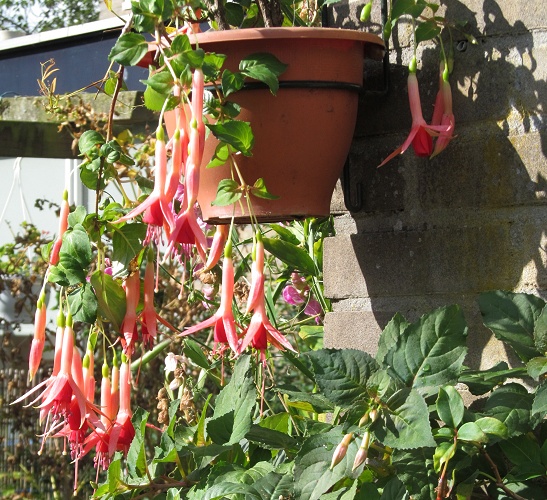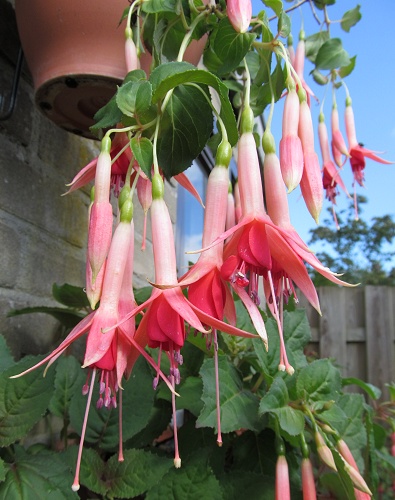 Een bloemenweelde in de goede zomer van 2014 / A flower galore in the summer of 2014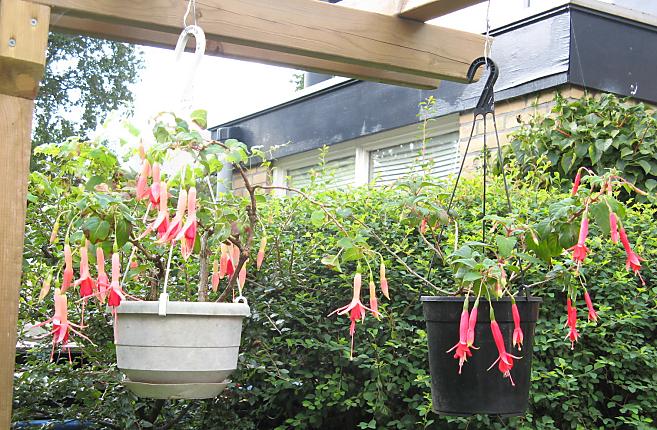 'Mrs. W. Rundle' aan de pergola, links naast 'WALZ Toeter' / 'Mrs. W. Rundle' on the pergola, on the left beside 'WALZ Toeter'.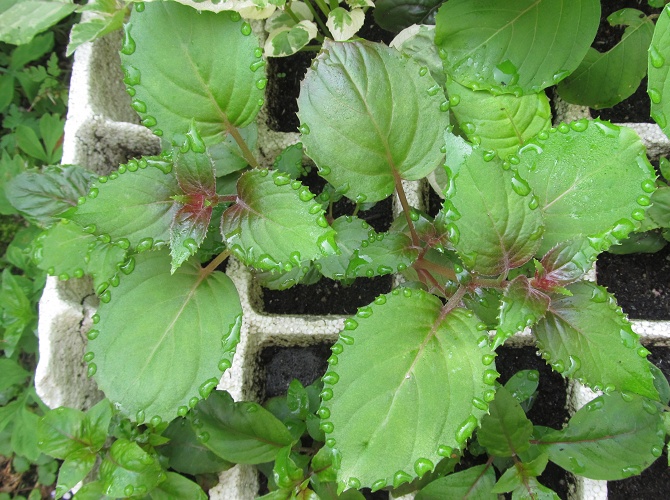 Twee mooie stekken van 'Mrs. W. Rundle', ook alweer in de regen / Two nice cuttings of 'Mrs. W. Rundle', also in the rain