President Margaret Slater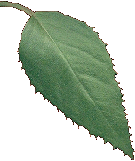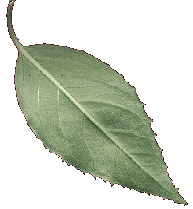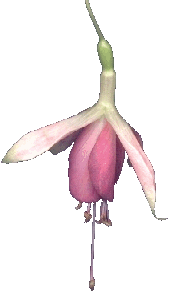 President Margaret Slater Taylor 1972 GB H E wit/oranjeroze paarsroze
President Margaret Slater Taylor 1972 GB T S white/orangepink purplepink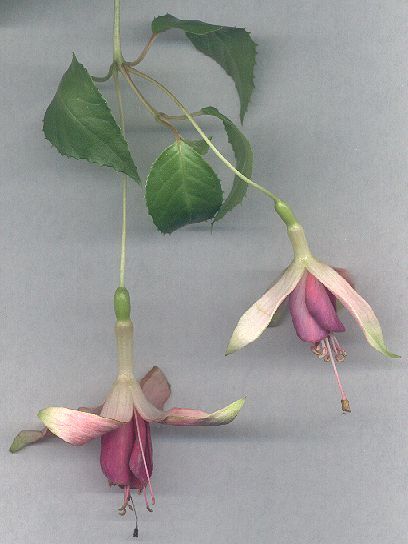 Hanger met lange, slappe takken, die rijk kan bloeien.
De plant is genoemd naar een vroegere voorzitster van de British Fuchsia Society, de eerste fuchsiavereniging die werd opgericht. Er is nog een fuchsia naar deze vrouw (in 1993 overleden) genoemd, nl. 'Margaret Brown' (haar meisjesnaam was Brown).
Op een verdwenen site uit Wales stond een interessant artikel, dat zij omstreeks 1986 schreef.
Ik ben maar zo vrij geweest, dit te adopteren.

Trailing fuchsia with long, thin branches that can be very free-flowering.
It is been named after a lady who once was President of the British Fuchsia Society. She died in 1993.
There's another fuchsia, also named after her, with her maiden name: 'Margaret Brown'.
An interesting article from about 1986, written by this lady, you can find here.
As the website from Wales containing it suddenly vanished, I took the liberty of adopting it.

nieuw 2-9-06 Foto's van show in Beetsterzwaag, 2006 / Photos from show at Beetsterzwaag, 2006 new 2-9-06