Torville and Dean - mutant met dieproze kroon / mutation with deep pink corolla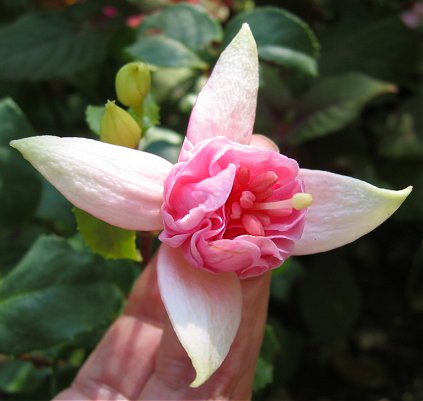 Torville and Dean Pacey 1985 GB O D L.rood-top groen wit-adering L.rood / B/T D cream/l.orange white-bas. pink

Ouders onbekend / Parentage unknown
Torville and Dean heeft een vrij grote, dubbele witte bloem met wat lichtrose aan de basis van de kroon, maar deze mutant van oktober 2003 was veel dieper roze.
Helaas was dit de enige afwijkende bloem, en het takje was al zo houtig en verherfst dat het niet meer te stekken viel, er kwamen geen wortels aan. Voor zover ik heb ervaren, zijn gemuteerde stekken veel moeilijker aan de gang te krijgen, meestal mislukt het.

Torville and Dean has rather big, double white flowers with a blush of pink at the base of the corolla, but this mutation in October 2003 was far deeper pink.
And alas, it was the only different flower, and the stem was already too woody to get a viable cutting. As far as I know by experience, mutations are far more difficult to get to grow, most of them fail to make roots.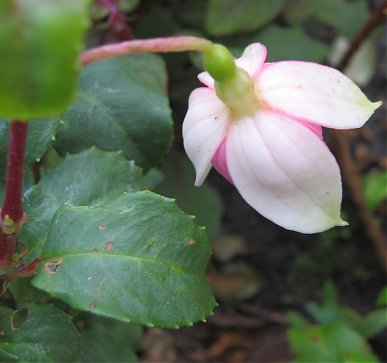 Roze mutant, knop pas open / pink mutation, bud newly-open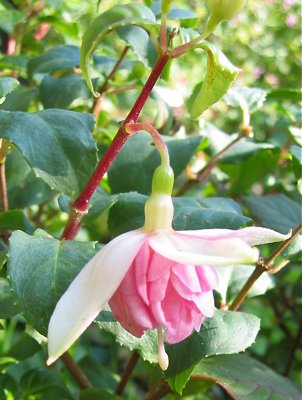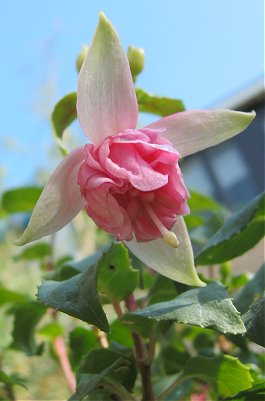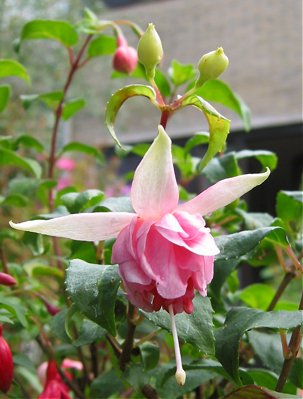 Hierboven de bloem op zijn hoogtepunt; de kleine knoppen kwamen niet meer uit / above the flower at its best; the small buds didn't open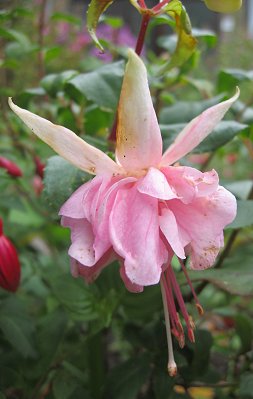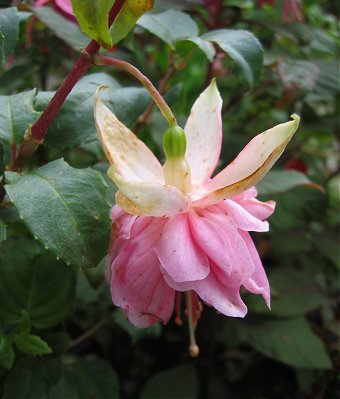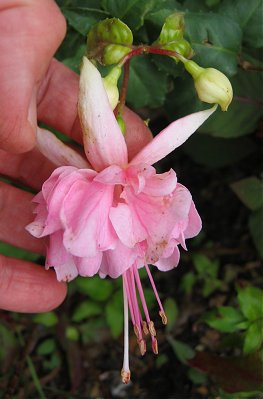 Verouderende bloem / Flower not far from fading