Kardinaalsmuts - Spindle-tree - Euonymus europaeus (Celastraceae)

Kardinaalsmuts is een sierstruik, die vooral om de mooie vruchten wordt gekweekt, die in het najaar verschijnen. Ze zijn wel vergiftig. De bloempjes die in mei verschijnen, zijn groenwit en vrij onopvallend.
The spindle tree is an ornamental shrub, being cultivated for its pretty fruits, appearing in the autumn. They are poisonous, though. The flowers, appearing in May, are small and greenish-white.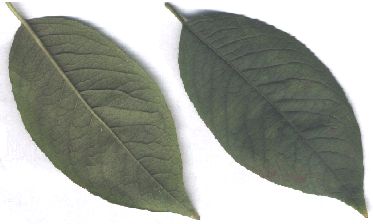 Onder- en bovenkant van een mooi gaaf blad. Zo zijn ze niet allemaal...
Under- and upperside of a well-shaped, undamaged leaf. They're not all like that...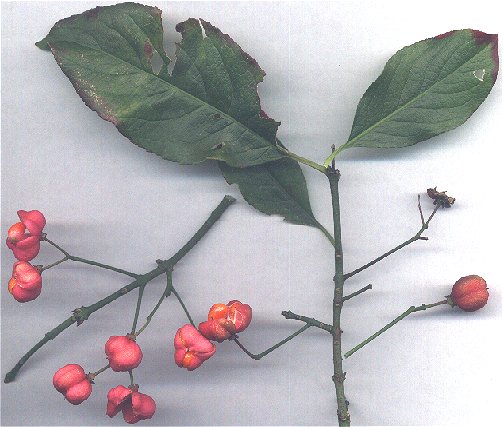 Blad en vruchten van de echte kardinaalsmuts, Euonymus europaeus.
These are fruits and leaves of the spindle-tree, Euonymus europaeus.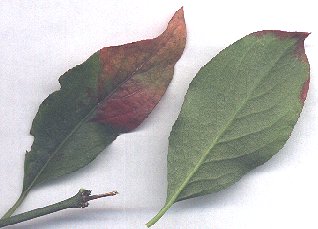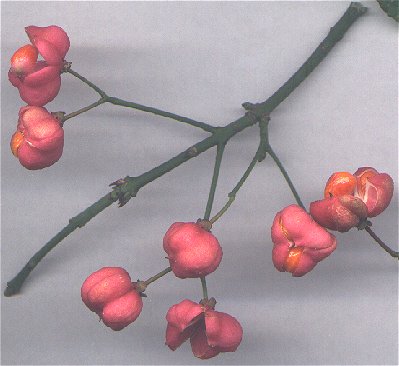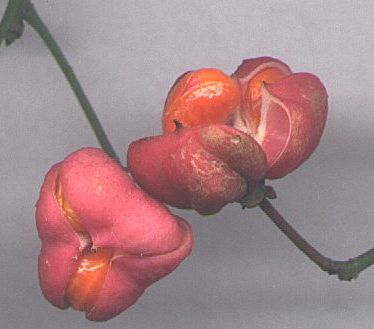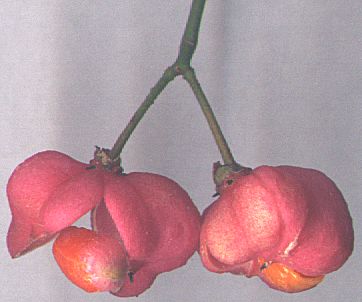 Zalmrose vruchten, waaruit fel oranje zaden loskomen - vgl. Euonymus latifolius (4 x vergroot)
Salmon-pink fruits opening, showing bright-orange seeds (compare Euonymus latifolius (4 x enlarged)